21-10-2017
My crushed tits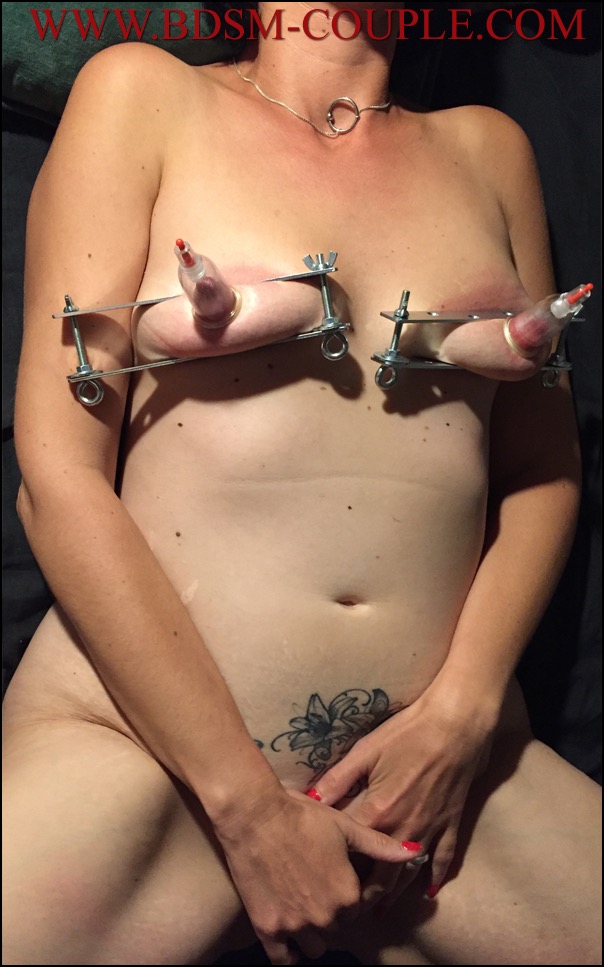 Mr. L. has told me to write a little about what I feel about having my tits crushed with his homemade steel clamps. And of course I would love to tell you all about it!

At first it´s very painfull and the steel fells cold against my skin. Mr. L. is usually very carefull not to tighten the screws to much at first but never the less it is very painful.
After a while the pain slowly wears of and is replaced by a very pleasant feeling as I get turned on.
Knowing that my soft sensitive tits are being crushed and that Mr. L. can tighten the screws as much as he likes makes me
so horny
.
When the first pain has worn of and I begin to enjoy the feeling Mr. L. always tightens the screws making my tits hurt again until it feels wonderful once more after a few seconds. This little game of his can go on for a very long time - and the pressure applied to my tits is steadily increasing. The funny thing about it is that it feels absolutely wonderful and I get more and more horny each time Mr. L. tightens the screws!
When he finally allows me to cum my orgasm is absolutely amazing but as soon as I have cum waves of pain shoots through my tits. The pain is terrible…. but fortunately Mr. L. is usually very kind and doesn't´t wait long before he sets my hurting tits free!
Watch the full video on Miss M.'s
LoverFans
:-)
Slave princess


Don't forget to follow us:


LoverFans
Pornhub
Twitter
Tumblr

Instagram