14-10-2017
The slave´s breakfast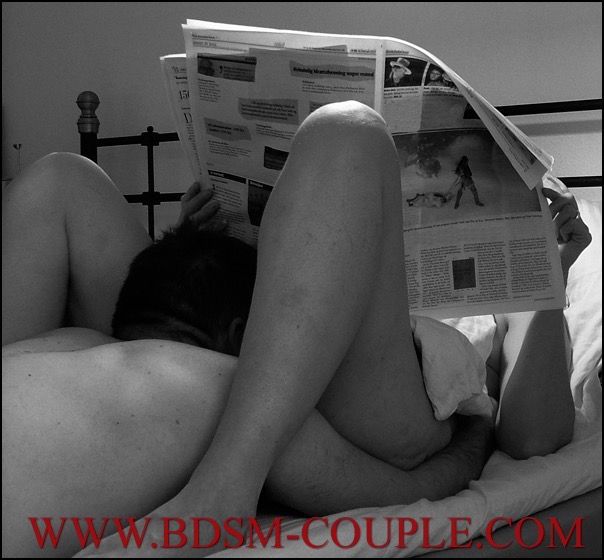 Miss M. Looooves to stay in bed for hours in the weekend. My job is to bring her coffee and read the news paper out loud so she can wake up gently and get ready for a new wonderful day. Besides bringing coffee and reading the news paper out loud you might have guessed I have another very important job: to give Miss M. all the orgasms she wants.

Every once in a while Miss M. tells me to give her the newspaper and get my face between her legs while she does a bit of reading herself. This is my favorite part of the morning ritual! I like to think of it as an early and very delicious breakfast since her pussy is my favorite meal.
I love her scent and her taste and I love to swallow the juices flowing from her pussy … every last drop of it!
Besides the joy I get from eating my owner´s pussy her orgasms have a great side effect: they make her happy and I really want my owner to be happy since her mood decides how my day will be. So in every way I loooove to eat her pussy and I eat it as often as possible!
Watch full videos and all photos on Miss M.'s
LoverFans
:-)
slave p


Don't forget to follow us:


LoverFans
Pornhub
Twitter

Tumblr
Instagram