STRETCHING MY SLAVE'S ASS

If this is not your first visit to our site you'll have probably noticed that my slave's ass is get stretched on a regular basis.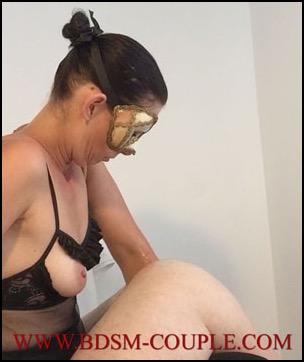 Over the years we have worked hard getting deeper and wider - and the hard work has really payed off!
I say "we" but of course it's really my slave who's working hard.
He has the sometimes unpleasant task of stretching his sphincter and intestines with HUGE dildos as often as possible so I can get deeper inside him with my arms and insert still larger dildos - with as little effort as possible.
In the video you can see an example of how hard he works to make it easy for me…
I very often only join the fun when he is all open and ready to show me his progress.
So to me it's not really hard work… it's only a lot of fun. And sometimes I like to play it rough and push the limit when I
peg him
or
fist him
.
I'm not sure if my slave enjoys it as much as me - but that's not really all that important since his main task is to please me and be available for anything that makes me happy.
My slave is now able to take both my hands in his ass, and even though I have rather long arms, he can take my arms almost elbow deep.
I love the feeling of his warm, soft and vulnerable inside…. I can feel his pulse and the fact that I am so deep inside his body is such a turn on!
An other turn on is the enormous vote of confidence from my slave letting me (and my sharp fingernails) get so deep. Our long term goal is fisting all the way to my shoulder.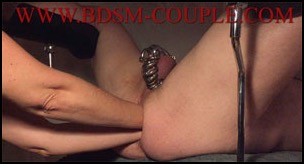 It's gonna take years and years to get that far, but we are not in a hurry, and getting there (if we ever succeed) is going to be a lot of fun.
Every time I fist my slave I get juuuust a little deeper…. and somewhere along the way I might also be able fo force my foot inside him. That should be fun!
The stretching of my slave´s ass is a never ending work in progress - and I love every intense and kinky second of it!
If you are curious to learn more you should read our good advice on
buying dildos
and on
anal stretching
.
Enjoy!
Miss M.


Don't forget to follow us:



OnlyFans
Pornhub
Twitter

Tumblr

Instagram