IN THE MEDIA


Over the years I have noticed that the way we live gets a lot of attention from others writing about sex and BDSM. And after I locked my slave-husband in permanent chastity the attention has been growing. I have gathered a few links to other sites mentioning us. Enjoy!

Darkside Magazine
I write about my marriage about 6 times a year. I love it!



Humanpony.org
After I made a custom made video riding my slave-husband in the garden using him as a human pony I got interviewed for the site.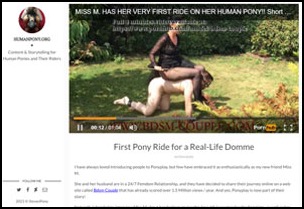 Mistress Ezada Sinn
When I first started making videos Mistress Ezada Sinn was very helpful telling me about how to use pornhub and other sites. She also wrote about me on her site.



Metalbondnyc.com
After I locked my slave-husband in permanent chastity in the most extreme Cock Cage ever built metalbondnyc.com asked me for photos for their site. And I was happy to help.



The Enhanced Male
The Enhanced Male thinks that I am an sex expert. So I was one of the 50 persons they asked about my favourite sex toys.



Sextoys Lounge
I got interviewed for Sextoys Lounge about marketing male sex toys. It seems I am an expert on that area as well!



Gotham Club
This site asked me to write a short article about Forced Male Chastity and it's effects. So I did!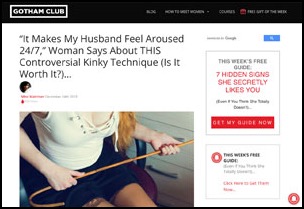 Miss M.

Don't forget to follow us:


LoverFans


Pornhub


Twitter


Tumblr


Instagram