ABOUT US & FEMALE LED RELATIONSHIP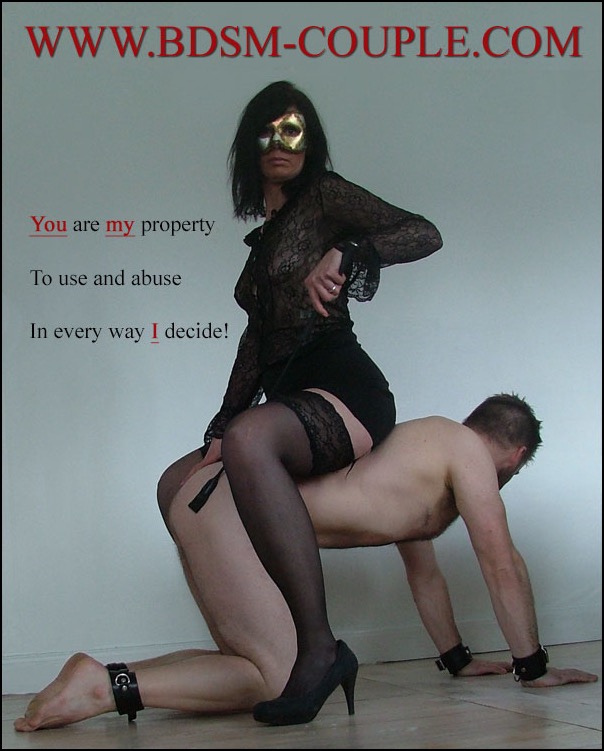 We are a rather ordinary married couple living rather normal and dull lives with kids and jobs. But we have a secret hobby: we love to play naughty games in our bedroom (well… anywhere really!) and we like to share our somewhat bizarre and kinky fantasies and experiences with YOU. Knowing that the whole world might be watching is a major turn on!

We used to switch but since the spring of 2018 we have lived in a real life 100 % Female Led Relationship. I am the undisputed Queen of our household, and my slave's job is to pamper me, to serve me in every way possible and do his very best to keep me happy.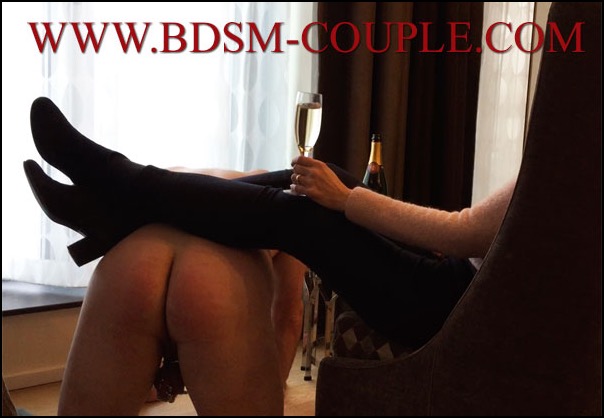 My husband is my personal property and slave. The rules area VERY simple and easy to understand:

I am in charge and slave p. obeys. That's it…


But it's not about yelling and screaming. It's not about calling him names. It's not about degrading him and behaving like a mean bitch or anything like that. It's all about mutual respect and a whole lot of love!
My slave is just as wonderful and unique to me as I am to him - and we both agree, that this way of living is absolutely wonderful. Otherwise it wouldn't work!
I keep my slave's cock locked up in a steel cage. I don't allow him to cum without my permission - and he is denied for months at at time! You can read more about that in the section about
Permanent male chastity
.
No endless discussions about what turns my slave on and what doesn't.
Of course I sometimes ask him - but at the end of the day, the only thing I have to worry about is what turns
ME
on!
This includes (among other things):
- fisting and stretching his ass to the extreme
- bondage
- having him lick my pussy and make me cum (as often as possible!)
- crushing and hitting his cock and balls
- urine drinking (my slave is my personal urinal!)
- caning (I
LOVE
to cane him!)
His
daily tasks
used to give me an excuse to give him a thorough caning once a month, since every mistake earned him 10 strokes.
But he has learned to do his tasks almost to perfection, and once in a while he even manages an entire month without making a single mistake.
VERY FRUSTRATING!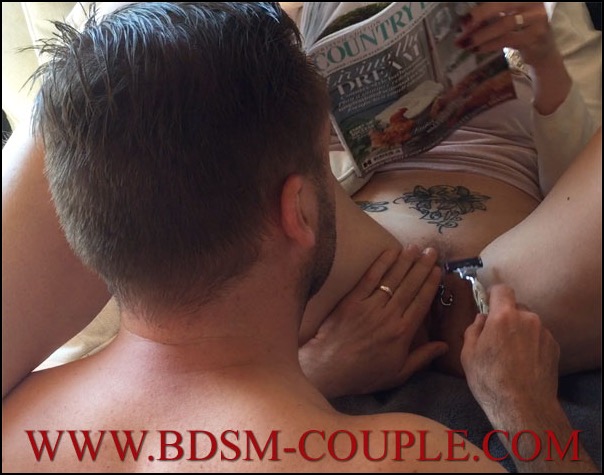 But my wonderful slave then suggested that every orgasm I allow him the pleasure and privilege of giving me should also earn him 10 strokes - and on top of that every mistake he makes now earns him 5 hits on his testicles.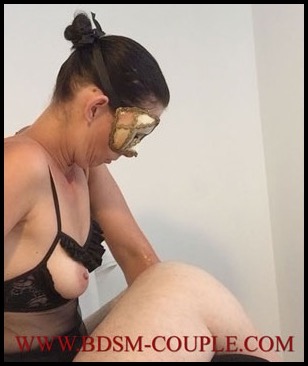 As you can imagine, this idea really made me happy.
I have even allowed my slave to keep you all posted on the number of my orgasms and the number of strokes he earns every month. Just click
here for updates on orgasms and caning
.
The most wonderful thing about all the perverted things I can use my slave for is, that
he loves to please me
in every way possible and is willing to do
anything I want
.
For example I haven't shaved my pussy a single time since 2012… I don't have to since
my slave does that for me!
The more I use him for my pleasure, the more he pampers me and treats me like a Goddess - and none of us would change a thing!
If you want to know more about how my slave and I experience living in a Female Led Relationship I can recommend reading "
What's in it for her?!
" and "
Whats's in it for him?!
".
And how do we do all this when we area also living a normal family life? It's really simple. We safe the naughty stuff for when we are alone in the house. So all the kids and other members of the family get to see is my slave-husband being the perfect gentleman.
But when we are alone in the house we have fun. So …. if you have any naughty ideas of how I should use… abuse… or torture my slave please
send me an e-mail
and let me know!
Miss M.


Don't forget to follow us:


Clips4Sale
LoverFans

Pornhub
Twitter
Tumblr

Instagram