01-01-2018
New Years Eve Pegging!

Can you imaging a better way to start a brand new year than being fucked with a massive strap on by Miss M.? I couldn't and Miss M. seemed to agree!

So right after we had finished our champagne we slipped away from the party to our room and I prepared my ass while Miss M. got the strap on ready for me. This particular dildo is not always a pleasure since it's not smooth, but tonight it felt absolutely wonderful!


Miss M. was very gentle and took her time allowing me to open up for the dildo. And she did something else I really love:
When I'm totally convinced I can't take anymore, and I just want her to stop, she gives me a tiny break - and then she continues to fuck me deep without mercy!

This is a major turn on to me, since it really shows her power. And the feeling of my heavy piercing rings and my steel cock cage dangling between my legs, as Miss M. thrusts the dildo deep inside me is so kinky!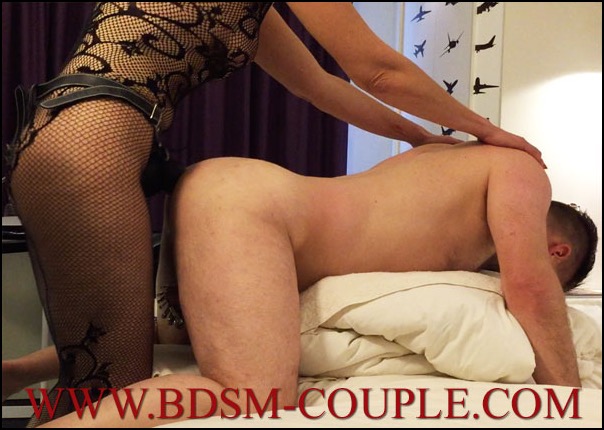 As you can see in the pics and the video she forced the dildo all the way in…. I could feel every inch of black rubber being showed inside my intestines, and there was absolute nothing I could do about it but letting it happen!

Ooooh…. I loved it…. and when I tasted how wet Miss M.'s pussy was afterwards I had no doubt that she had enjoyed it too!! What a marvelous way to start a new kinky year!

Enjoy the video - we both wish all our fellow kinksters a HAPPY NEW YEAR!


slave p.


Don't forget to follow us:



OnlyFans



Pornhub



Twitter


Tumblr


Instagram