23–12-2018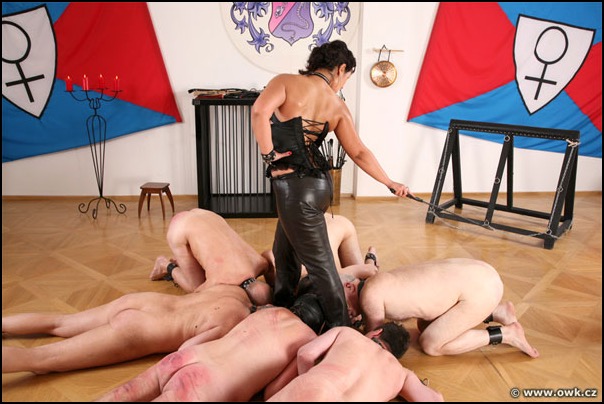 Finding a serious and caring Mistress is not an easy task - and be prepared to encounter a lot of fakes just in it for the money.

Every day I receive e-mails from male slaves wanting to serve me in many different ways. A lot of slaves want me to hold the key to their chastity cage or to be trained to become the perfect slave. But I am married to my slave, and I am very happy about our Female Led Relationship. I am not looking for more slaves, so my answer is always the same: "Thank you very much for asking - but I have my hands full".

As a Mistress you can pick and choose among a huge number of willing slaves. It's a much harder task for a male slave to find a Mistress to serve. Not everybody has the good fortune of living the fantasy IRL every day like my slave and I do.

But dispare not… there are wonderful Pro Dommes to serve. Just remember to do your research and find the right one!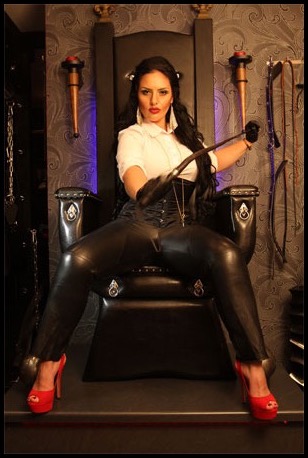 Over the last few months I have been exchanging e-mails with a very skilled Lady who has six (6! WOW!) boys her stable. Can you imagine that?!
I must be honest and confess I am fascinated about the fact, that she has so many boys wearing her collar and serving her. But that's not what I wanted to share with you.
I think she is the kind of Domme any slave would love to serve: serious, experienced, kinky and
very
conscious about the absolute power she holds over her boys!
She is not looking for slaves for real life sessions at the moment.
But there are other exciting ways of serving her and learning how to become the perfect slave.
She enjoys to train slaves online personalizing her training programs… she loves to hold keys for cock cages… and I think it's a very clever way for her to get to know new slaves in case she decides to expand the number of boys wearing her collar!
Well …. I could keep on talking, but instead I'll recommend you all to pay her a visit. Enjoy and give her my regards:
http://mistressezada.com
Watch full videos and all photos on my
LoverFans
:-)
Miss M.


Don't forget to follow us:



Clips4Sale

LoverFans

Pornhub

Twitter

Tumblr

Instagram