17-12-2017
Vacuum and steel clamps vol. 2

My slave princess loves getting her sensitive tits crushed by the steel clamps I made for her. I love how horny it makes her, and I love how her soft tits get harder and harder as I tighten the screws and increase the pressure! It almost feels like they are going to explode, and I wonder how much they can take? We haven't found the limit yet…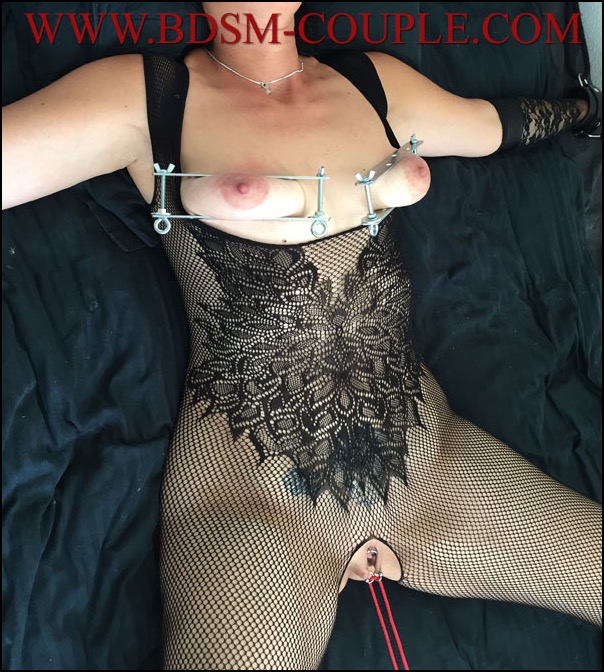 Little by little she is able to transform the pain into pure lust - and I can tighten the screws more and more as the game goes on. It's rather amazing how much pain she can take and how much I can crush her tits without her protesting!


This process of tightening the screws and making my slave princess more and more horny as her tits get crushed by the steel clamps really turns me on! Knowing that I can go on as long as I wish, and there is nothing she can do about it, makes my cock hard. And since she begs I allow her to suck it!


When I have cum all over her beautiful face I finally remove the steel clamps and enjoy the marks on her tits. It's such a pretty sight, and I know her tits will be sore for days - and that she will do almost anything to avoid another crushing session!


If my slave princess was allowed to cum? Well, of course not…. I wan't her to stay horny and eager to please me!

Watch full videos and all photos on Miss M.'s LoverFans :-)

Mr. L.


Don't forget to follow us:



Clips4Sale


LoverFans


Pornhub


Twitter



Tumblr


Instagram