02-12-2017
We miss summer!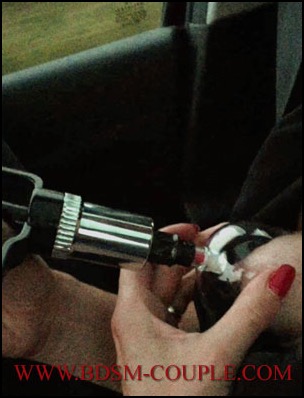 It's Christmas time and what a jolly time it is! But we do miss summer. Some of you have been asking for more pics of my slave princess masturbating in the car on our
road trip
back in june. And going through the archive Iooking for more pics I found this little video.

I had completely forgotten that I filmed my slave princess pumping her tits and pussy in the car - and when I look at the video I really miss summer! She became so horny that she completely forgot everything around her….. that's the way I like my horny slave princess!

I'm not going to bore you with a lot of words since my slave princess has written so well about it. So just sit back and enjoy the video!


Mr. L.


Don't forget to follow us:



OnlyFans


Pornhub



Twitter


Tumblr


Instagram