05-12-2017
Vacuum and steel clamps vol. 1

I love to surprise my slave princess and this is what she saw when she came home from work and entered the bedroom.
Rope, a new sexy outfit, the steel clamps (
which I know she loves so much!
) and some other interesting toys. I let her have a quick glance before I sent her off to shower and shave her pussy… and think about what was in store for her.
I like to give her a little time to think (or should I say worry?!) and get excited before I begin to use her beautiful body!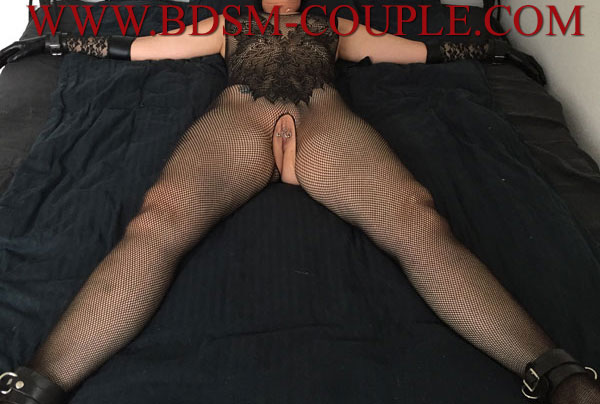 I enjoy tying her to the bed…. and whisper in her ear that she is completely in my power and that I can do anything I want because she belongs to me and is my property. I can tell she likes the thought since it makes her pussy soaking wet! I leave her for a while tied to the bed blindfolded and completely helpless while I enjoy watching her struggle - in vane of course…. I know how to tie knots!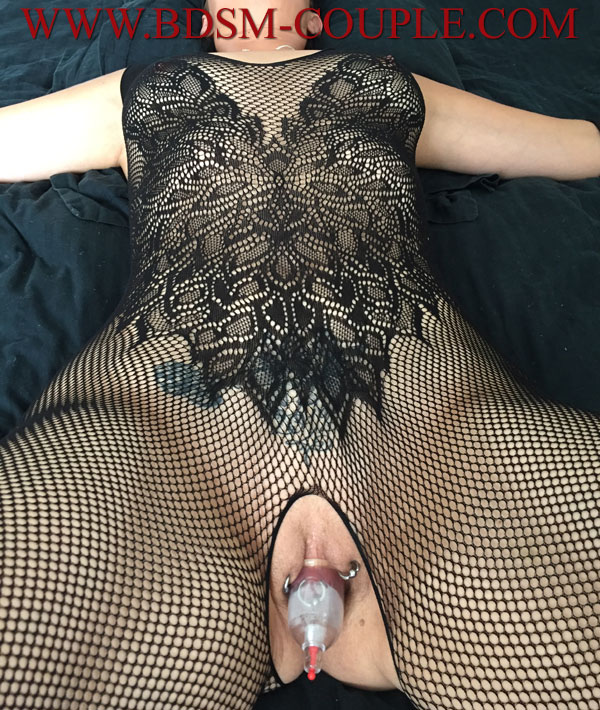 Once she has given up the struggle and accepted that there is no escape the real fun begins.

Step one is to kiss and caress her entire body and apply vacuum to her pussy… then I sit back and watch her pussy turn all purple and swollen. Once in a while I apply a little more vacuum and enjoy listening to her moaning…. oooh… I love it. And so does my slave princess!

Her pussy needs a little blood circulation every ten minutes or so and I take the opportunity to taste her … her pussy is extremely wet and swollen and I could easily make her cum. But why should I? This little game can go on for ever, but eventually I change my focus to her beautiful tits. Before I start working on her tits I release the vacuum and attach heavy weights to her piercing rings. Her labia looks so beautiful getting stretched!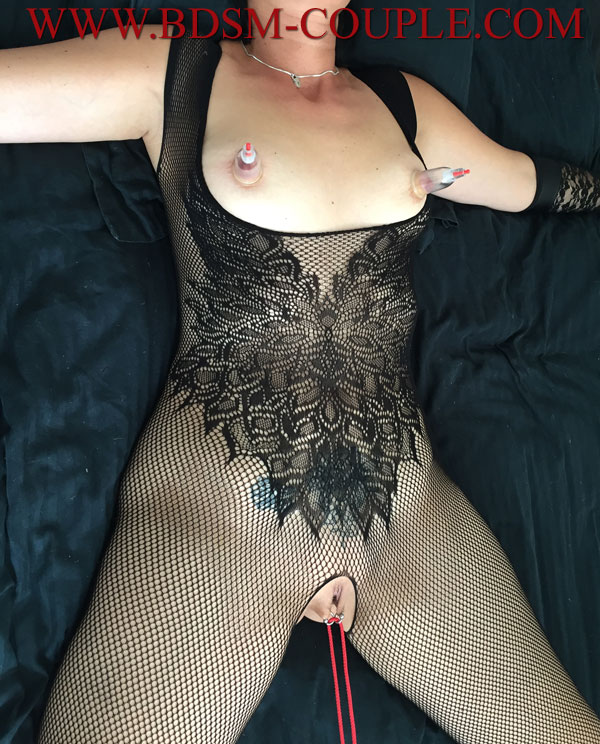 Her nipples are extremely sensitive and they get even more sensitive when they are pumped. I love to watch them grow inside the suction cups and the heavy weights stretching her labia make sure that she lies still! My slave princess is such a wonderful and willing sextoy and I love to make her more and more horny - and NOT allow her to cum even though she begs and is willing to do anything for an orgasm. The more horny she gets the more pain she can handle and now it's time to crush her tits with my steel clamps…..!

To be continued….

Watch full videos and all photos on Miss M.'s LoverFans :-)

Mr. L.


Don't forget to follow us:


Clips4Sale


LoverFans


Pornhub



Twitter



Tumblr



Instagram