15-11-2019
I love my life!

Slave owner… it has a certain ring to it. Don't you think? And I love to remind myself, that I actually
own slaves
!
Slaves who will do anything I want them to in order to please me.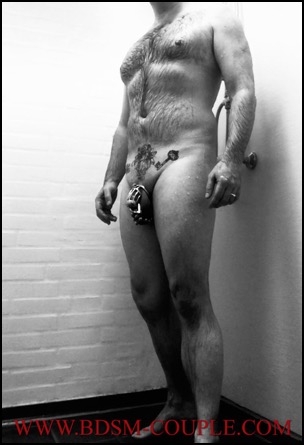 I never get bored; I can just play with one of my slaves and tell him to do some of the kinky stuff that turns me on or amuses me. One of my slaves (my husband) is actually living with me, and it is wonderful!
Today I kept him busy all day long. He woke me up by gently licking my pussy (as he always does and is supposed to do!).
I ordered him to sent me photos of his naked body after work, when he had done his workout and was in the shower at the gym.
And when he arrived back at the house in the evening, I watched him do a little dildo-live-show for me….. before I took over and pegged him deep… ending the session with some fisting.
When I say fisting it is just that: I love to shove my closed fist inside him… pull it out…. shove it back in. On and on it goes… faster and faster… until slave p. begs me to stop.
Well… of course I don't stop just because he begs me to. I stop when my arms get tired - and today I even had both my hands inside him at the same time.
So bored? Nope. I never get bored. And when slave p. is at work and unavailable I can always text one of my other slaves and tell him to entertain me… I love being a slave owner!
Watch full videos and all photos on my
LoverFans
:-)

Miss M.


Don't forget to follow us:



Clips4Sale

LoverFans

Pornhub
Twitter
Tumblr

Instagram