12–10-2019
Locked for 5 months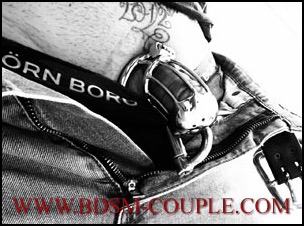 Today is a very special day; slave p. has been locked and denied for exactly 5 (FIVE!) months. So it may be Locktober, but in my house it's just
business as usual
!
He has never been locked and denied for that long before, and it has been five wonderful months: Not a single orgasm for him - but I have been very kind to him and allowed him to
make ME cum
more than 150 times using his tongue.
He is extremely focussed on my well-being and he literally begs for permission to lick my pussy and make med cum as often as he possible. He tells me everyday how beautiful and sexy I am. He has become very obedient and does everything I tell him to do - like taking photos of his locked cock while at work when I want to see it (see the photo above) or waking me up every morning by gently licking my pussy. I love it!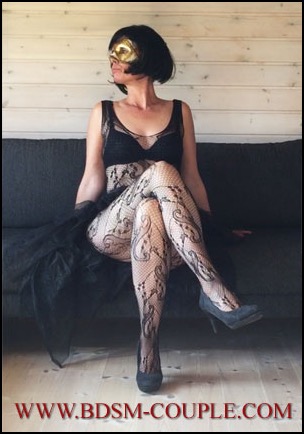 And what do I have to do to motivate him? Very little actually…. It's shockingly simple:
I keep him locked, denied and aroused…. I allow him to touch and caress my body….. I tease
my
cock …. sometimes I even unlock
my
cock and slip it inside my wet pussy - aaaalmost making him cum….. I send him naughty photos and videos when he is not at home… I show him what he is longing to see and I constantly remind him what I'm
not
allowing him to do.
I know, I know…. it's pure torture … but it's so much fun (for ME!) and it really turns me on!!!
And now for the big question I know you are all dying to ask:
For how much longer will I keep him locked and denied before I allow him to cum?
Well…. I would like to keep him locked and denied forever. The only problem is, that I sometimes NEED him to fill my pussy with huge loads of cum.
But I can wait a while longer for that, since I'm really enjoying keeping him locked and denied! Maybe Christmas will be the perfect occasion… or maybe not….
Watch full videos and all photos on my
LoverFans
:-)

Miss M.


Don't forget to follow us:


Clips4Sale
LoverFans
Pornhub
Twitter
Tumblr

Instagram