15–10-2018
Pumping!

Miss M. Loves to pump my cock and balls. She loves to watch as my genitals grow inside the tube and slowly turns red …. and purple… and she loves knowing that it hurts!

But since Miss M. Decorated my scrotum with five new piercings last year she had to put the vacuum games on hold, while there piercings healed. Well….. now the piercings have healed, and Miss M. couldn't wait to get her hands on the pump!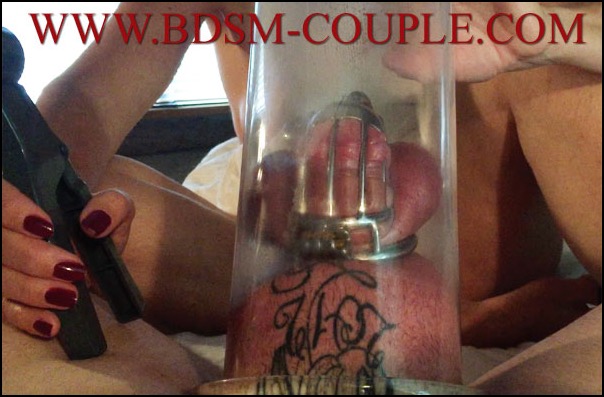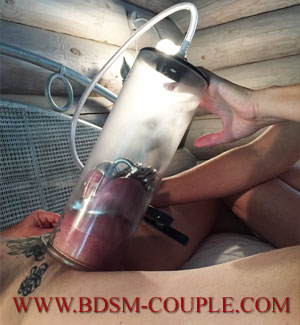 This time she chose our biggest tube and decided to pump while my cock was still locked inside the steel cage - and she pumped HARD!
I must say it was a rather interesting experience wearing the steel cage.
As you can see in the picture my cock swelled a lot, and the bars didn't give in. The stayed in place cutting into my cock as it swelled, and still Miss M. kept on pumping!
In the video you can see my cock twitch as the vacuum and pain increases.
Miss M. wasn't the only one who liked it: the second time she pumped my cock, she had to remove the tube rather quickly since the swelling and pain almost made me cum - I was just a second or two away from filling the tube with cum. And without permission this would have been a disaster!!
Enjoy the video and watch the full version on Miss M.'s
LoverFans
:-)
Slave p.



Don't forget to follow us:



Clips4Sale

LoverFans
Pornhub

Twitter
Tumblr

Instagram