21–07-2019
Pussy licking in the sun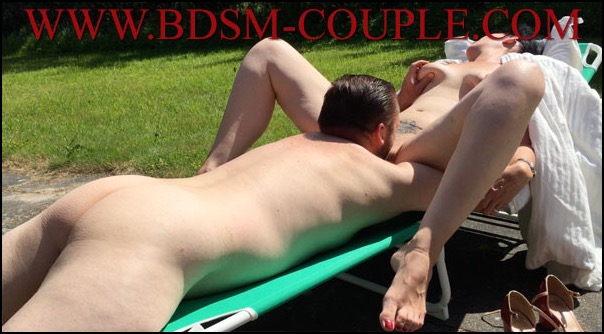 I love it when the sun is out and it's warm enough to relax naked in the garden. I had received a request for a custom made video of me having my pussy eaten and cumming outside. But that was not something I was thinking about as I was taking a little nap in the sun.

My slave on the other hand was obviously thinking about it (actually he is always thinking about licking my pussy) and he had turned on the camera before he sneaked up on me and started licking.

So what you are about to watch is not me shooting a custom made video - even though it is a custom made video.
It's me half asleep being awoken by my slave's soft tongue in my pussy - the way I am awoken every single morning in fact.
The combination of the warm sun on my body…. the birds singing… the wind in the trees … and being licked by my
very skilled
slave was absolutely marvelous. I can strongly recommend having sex in the sun!
I didn't punish my slave for not telling me the camera was running. In fact I rather like the idea of taking part of a shooting without knowing it, and I really like the video. Especially the part when I cum and right after when I gently tap my slave on the head to make him stop licking. I always do that when I have cum….
Enjoy the video and watch the full version on my
LoverFans
:-)
Miss M.


Don't forget to follow us:


Clips4Sale
LoverFans

Pornhub
Twitter

Tumblr
Instagram