15–12-2020
Belly Bulge

The development of slave p.'s anal skill is a never ending work; I keep pushing it. He stretches every Wednesday and I also have a go once a week. It has really started to pay off!
He doesn't need any warmup when I want to get my hand inside, and I don't have to use force. My hand just slips right inside! It's amazing! And sometimes I'm in a playful mood!
I love to watch slave p.'s belly as I move my hand around inside him. It's like watching a scene from the movie Aliens…. or watching a baby kick inside the mothers womb. It looks so extreme!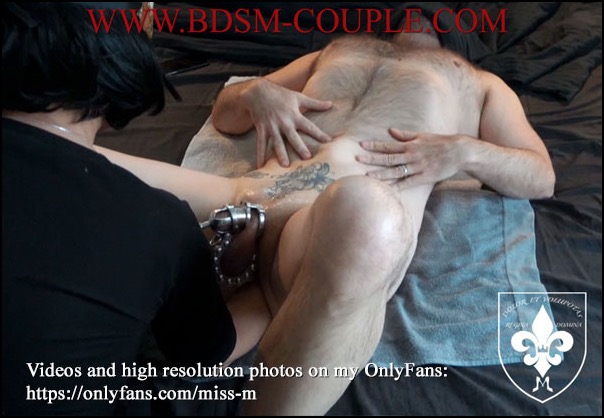 And it feels extreme! He says that he feels it very clearly when I "touch" the skin in his belly, and that it almost feels like someone is touching him from the outside. But it's only me fooling around DEEP inside him.

Well…. enough fooling around for now. The status is that I'm now beginning to move past the elbow. Every week I get a little deeper and a little closer towards my final goal: SHOULDER DEEP!

Enjoy the short video! As usual all high resolution photos and the full video is on my LoverFans.


Miss M.

Don't forget to follow us:



Clips4Sale



LoverFans



Pornhub



Twitter


Tumblr



Instagram