19-02-2017
PUSSY TATTOO

My slave princess' pussy is beautiful but I wanted to make it even prettier - so I decided to have her pussy tattooed. I talked to the tattoo artist and told her it should be two flowers symbolizing my slave princess and my self. Below the two flowers I wanted "2012" which was the year she became my slave. When we saw the draft we both loved it!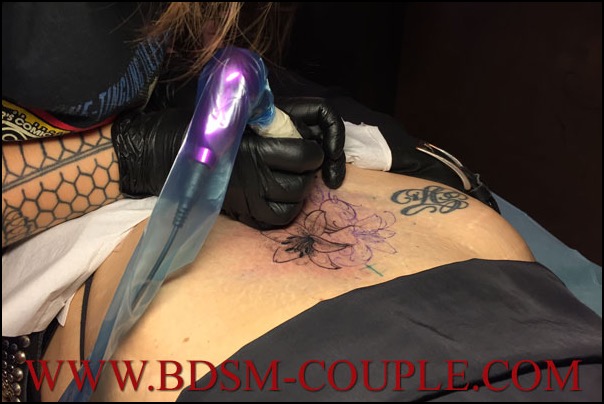 The pussy is rather sensitive I suppose and could tell it was rather painful …. but my slave princess was brave and kept quiet while the tattoo artist did her work. I only took her about 20 minutes to make the beautiful tattoo and now I can enjoy it every time I lick my slave princess' pussy …. or when she walks naked around the house.

In the pic below the tattoo is all done and ready to go. I dont know if I want to add color to it but for now I'm very happy with the black ink and like it the way it is.



In the video below you can watch the tattoo artist's work in progress. Enjoy!!!



Watch full videos and all photos on Miss M.'s LoverFans :-)

Mr. L.


Don't forget to follow us:


Clips4Sale



LoverFans



Pornhub


Twitter


Tumblr



Instagram