12-06-2017
A KINKY ROADTRIP

In the early sommer we decided to take a short vacation and go on a roadtrip far away from home. Mr. L told me to pump my pussy for at least four hours and the also told me that I was allowed to masturbate on one condition: NO ORGASMS! I did very well and started to pump my pussy but the vacuum tube I brought wasn´t the best choice for pumping my pussy in a car. It was too wide and long and after about one hour I had to ask Mr. L for permission to change to another vacuum device. That worked out a whole lot better and my pussy started to grow!





The sun was slowly setting as we drove on the highway and I was busy being naughty in the rented car (the wonderful thing about masturbating in a rented car is that you don´t have to worry about not to make a mess on the seat - someone else will clean it up when you return the car!).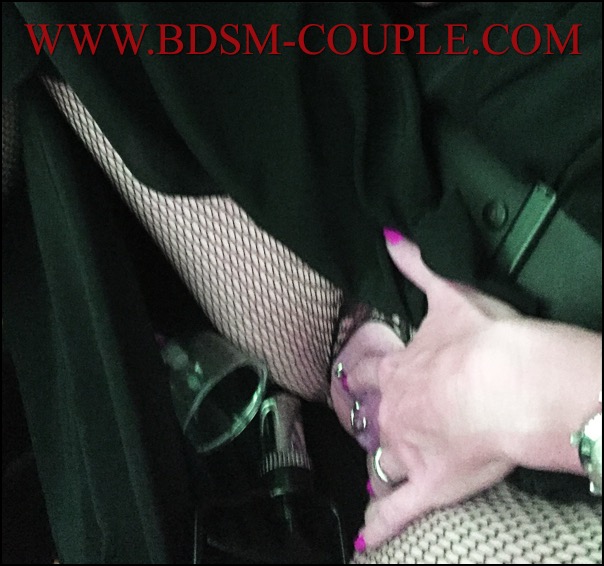 Oh…. I love the feeling… I love watching my pussy grow and I know Mr. L. looooves it when my pussy is all big and puffe. He loves to grab It… he loves licking it…. and fucking it. I love feeling his tongue his fingers and his cock. The bigger and more puffy my pussy gets the better! When I started pumping I slowly began getting more and more horny and wet. As the minutes and hours went by it became almost unbearable not being allowed to orgasm!




Even when my pussy started to go purple I had to go on pumping. Not because Mr. L told me to but because I just could´t stop! The cycle of releasing the vacuum… masturbating or having Mr. L.´s fingers forced deep inside my pussy while he was driving the car… and pumping again just a liiiittle bit more was wonderful! My pussy got soaking wet and when we made a short stop at a gas station I didn't´t notice that the back of my dress was soaking wet. We went inside to get some coffee and Mr. L. was very kind and told me about my wet dress…. but not before we got back to the car!!! Oh dear…. I hope the other customers didn't´t noticed but I bet they did!

Four hours of pumping and masturbating was wonderful and frustrating….. and did I blush when Mr. L. finger fucked me while the truck drivers we passed could see everything? Oh yes!

Mr. L. didn't´t allow me to cum all day…. not even when when we got to the cottage…. or the next morning when he fucked me. I wasn't´t allowed to have just an itsy bitsy orgasm. He stopped licking or fingering or fucking my pussy every time I was just about to cum. I wonder if he will ever let me cum?! Poor me…..

Watch full videos and all photos on Miss M.'s LoverFans :-)

Slave princess


Don't forget to follow us:


Clips4Sale


LoverFans


Pornhub



Twitter



Tumblr



Instagram