13–04-2019
Testicle Torture Vol. 5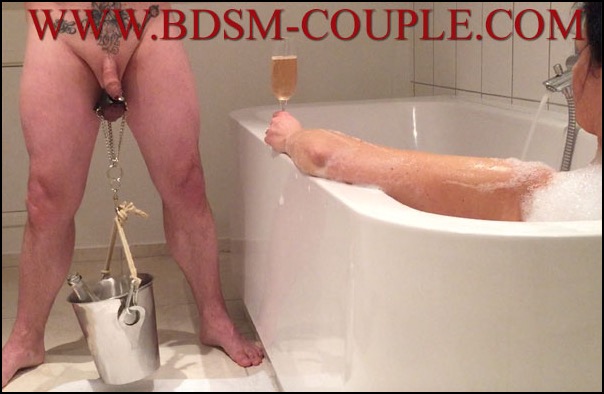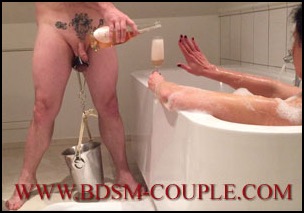 A hard week at work is enough to make me want to relax - and after hours of torturing my slave's testicles on top of that I really deserved a foam bath and some cold Cava.
I had been
pulling his testicles
as hard as I could….
crushing them completely flat
….
standing on them
…. Oh my! What a workout it had been!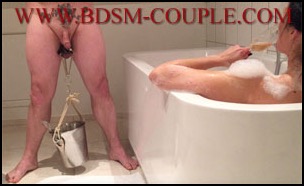 Of course I allowed my beloved slave to stand beside the tub and look at my naked wet body while serving me the Cava. He really liked that and I liked my view as well!
And as a nice finish I made him attach the ice bucked to his aching balls and carry it to entertain me.
It was
heavy
since I had made sure it was completely filled with water and ice. But even though his balls were very sore he hid did the job without complaining.
You might say I'm going soft but after 15 minutes of "weight lifting" I gave my slave a reward: I allowed him to get in the tub with me, and I even pored him a cold glass of Cava. It was the perfect ending of a perfect day torturing my slaves testicles….
Enjoy the video and watch the full version on my
LoverFans
:-)
Miss M.


Don't forget to follow us:



Clips4Sale
LoverFans
Pornhub
Twitter
Tumblr

Instagram