21-07-2017
Crushed tits!

On numerous occasions I have noticed that my slave princess loves it when I really squeeze and crush her tits while I lick her pussy. Even when I squeeze her tits as hard as I can she still wants more so I begun wondering how much she could take. After a trip to the local hardware store (in fact the hardware store is the biggest BDSM shop I have ever seen!) I constructed this wonderful device for my slave princess´ tits.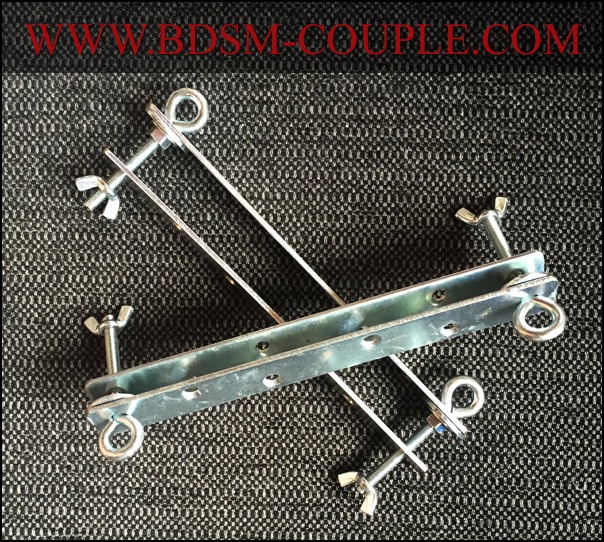 It´s so much fun to walk around among alle the power tools and building materials and pick the perfect pieces for a device designed for torturing my slave princess´tits. When I got home she asked what I needed alle the pieces for and I told her she would find out later - I don´t think she suspected anything kinky. I was looking forward to seeing her reaction when I showed her the device and told her what it was for and I didn't´t get disappointed. She was thrilled and wanted to have a go right away - and so we did! The thought of her soft tits getting crushed by the unforgiving hard steel clamps was a major turn on for her! The sun was out and I took my princess outside for some naughty fun in the sun….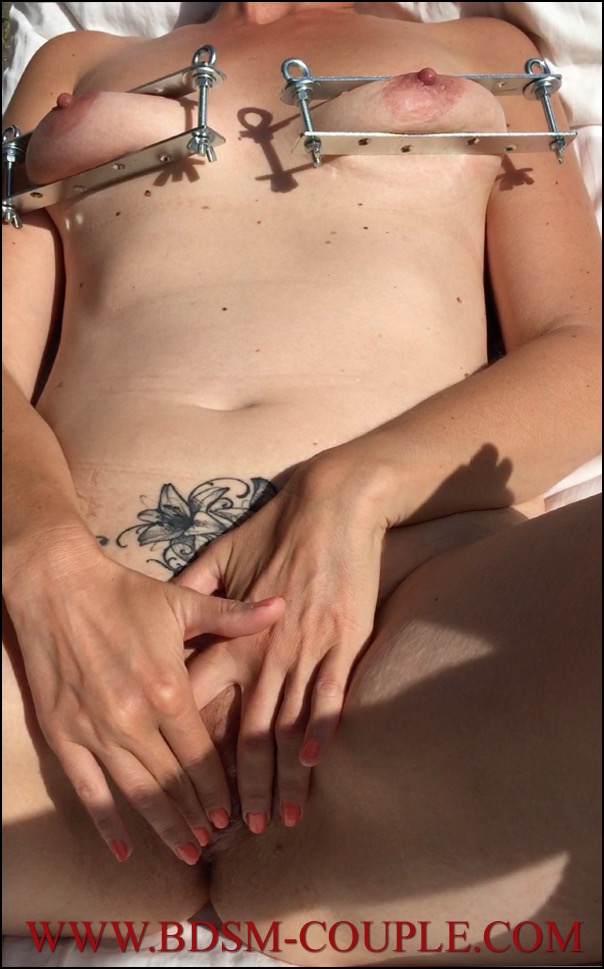 The clamps were a bit tight but once my slave princess´ tits was inside it was very easy to turn the screws and begin the crushing. I could tell it was painful at first but she didn't´t complaint and when I allowed her to play with her pussy she began to enjoy it. Every once in a while I turned the screws and crushed her tits even more without her even noticing!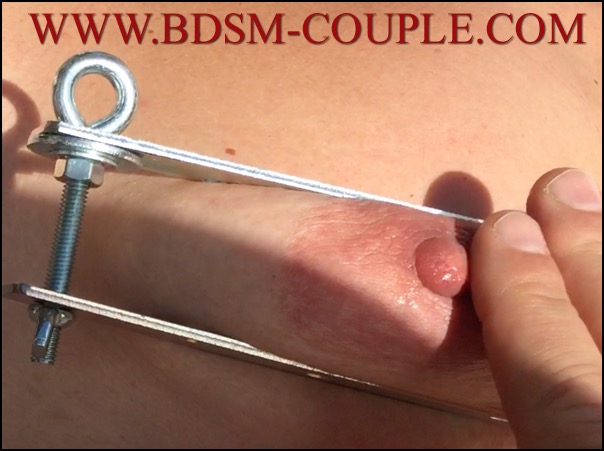 My slave princess´ tits felt very hard and the steel even started to bend a little but she was so horny she didn't´t feel the pain from her crushed tits. When she finally came she came so hard I am sure the neighbors heard her screaming - and when her orgasm faded THEN she felt the pain from her crushed tits!

I left the clamps on her tits for a little while and enjoyed her begging for mercy before I removed them. Poor slave princess…. but I am sure that once her tits are not sore anymore she´ll be begging for me to crush her tits once again!

Mr. L.


Don't forget to follow us:


OnlyFans



Pornhub



Twitter


Tumblr



Instagram