26–11-2018
My personal urinal!

As you may remember, my slave earned the right to become my personal urinal for the weekend. He was very anxious about the fact that he should drink every drop I had to dispose of during the weekend and feared that he might vomit. But even though I drank a lot of coffee and did absolutely nothing to make it taste nice, I must say he did very well and drank it all like a true Champ. Even in the morning when it was very yellow and rich in flavour he managed to drink it!

Unfortunately we had to take a little break from our perverted weekend project to avoid a scandal while we visited relatives for a few hours. But when we back came home I compensated by drinking A LOT! I don't know how much of my urine he drank during the weekend, but I estimate that it's probably around 6-7 liters.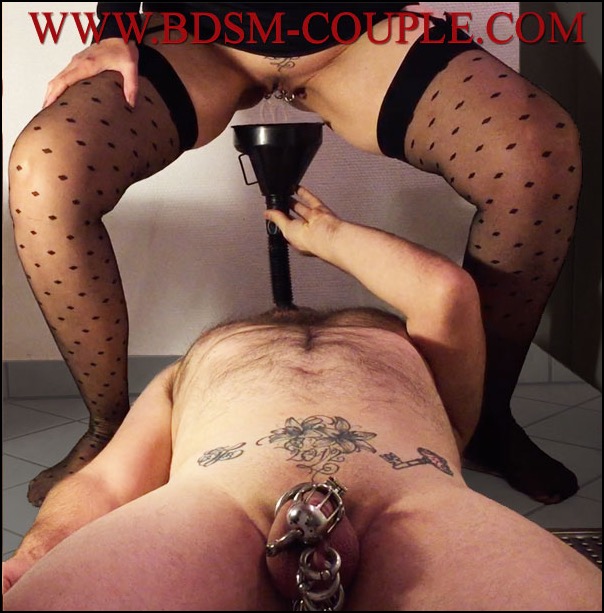 My experience
To be honest I was also nervous about making my slave drink all my urine for 48 hours. Going to the toilet is something I always do alone, and peeing into a funnel in my slave's mouth made me feel embarrassed at first, and I found it hard to relax and empty my bladder completely. But I quickly got used to it. Success!!!

Then there was the question about how to do it. The first two times I peed standing up, and urine flowed down my legs - dammit! But fortunately we did it naked in the shower, so it was easy to clean up afterwards! The third time I squatted over his face and not a drop was spilled. Success!!!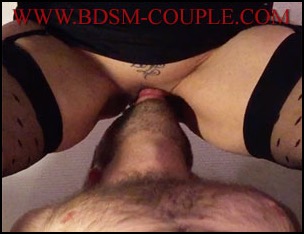 Once I had stopped feeling embarrassed and I had begun squatting over my slaves face (not pissing myself), I began to rather enjoy it. Making my slave drink my urine and using his tongue as toilet parer makes it very clear who is in charge.
And the fact that my slave felt honored to be used as my personal urinal and thanked me every time really illustrated the fact, that I am
his Goddess
and he is
my
property
.
I love the way it makes me feel using my slave as my personal urinal - it can best be described as the feeling of
absolute power
. It's so hot and it really turns me on knowing that my slave acknowledges my power and is so eager so please me, that he is happy to drink huge quantities of my urine on my command anytime I tell him to.
I know you have all been hoping for a chance to watch me use my personal urinal - so here you go.
Enjoy the video and watch the full version on my
LoverFans
:-)
Miss M.


Don't forget to follow us:



LoverFans

Pornhub

Twitter

Tumblr

Instagram