03-05-2017
THE GREAT OUTDOORS

The sun is shining from a clear blue sky but spring is still rather chilly: only 5 degrees celcius outside but I have decided to take my slave for a walk in the sun anyway. Just a few minutes drive from our house is a remote spot suitable for "private" activities. I don't want to catch a cold so I'm wearing a warm winter coat - and since I'm such a nice person I have allowed my slave to wear shoes so he can keep his feet warm when we get out of the car!

Before we left home I told my slave to clean his intestines and bring a large bottle of lube - just in case my hands should get cold and I would need a nice warm place to stick them. It's a good thing to be prepared for an emergency!
Of course my beautiful hands got cold since I forgot my gloves …. silly me! So I had to tell my slave to bend over and let me warm my hands a little. The main road is just about 20 meters away and while my slave watched the cars go by I used his body heat to warm my hands. It felt soooooo good!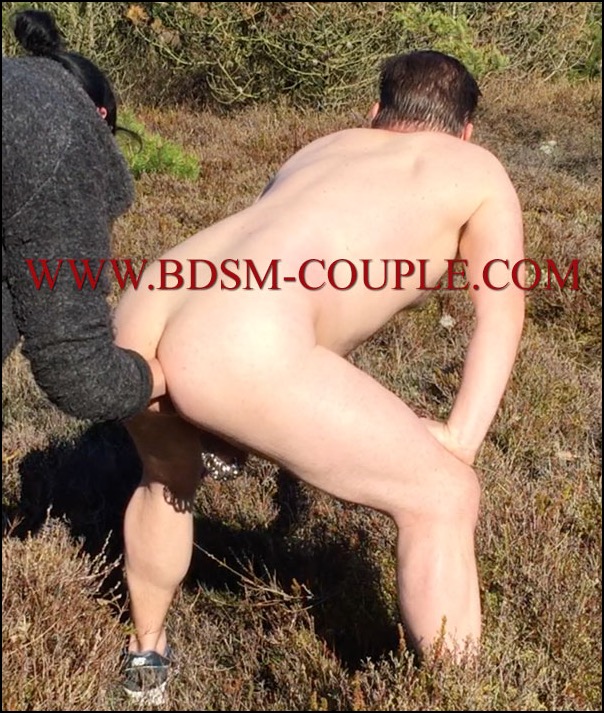 After half an hour of enjoying the sun and the fresh air I got my (cold!) slave back to the car and drove us back home - where I ordered him to make me a nice cup of hot chocolate. It's better to be safe than sorry and as I told you I don't want to catch a cold!

Please notice the heavy rings dangling from his scrotum in the video. They make such a lovely sound when he moves around the house - and I can always hear where he is. I have special plans for his scrotum - and if you haven't read about my slave getting pierced you can do so right here: my slave's piercings. Enjoy the video!

Miss M.


Don't forget to follow us:



OnlyFans



Pornhub



Twitter



Tumblr


Instagram