20-01-2019
Caning!

December was extremely bust, so I couldn't find the time for caning my slave. He had to wait until January to get the strokes he earned in november…. poor thing. But since I'm such a nice person I decided not to give him the strokes he earned in december in the same session.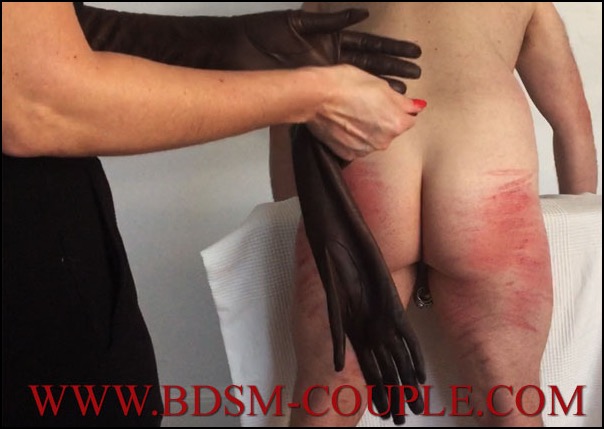 In november my lucky slave was allowed to give me 32 orgasms in the 23 days that went by since we started counting. And on top of that he made 3 mistakes. Each orgasm and each mistake earns him 10 strokes, so it added up to a total of 350 strokes for november!! I cannot tell you how much I love our new system of orgasms and caning - it's ABSOLUTELY BRILLIANT!

Even though I am awfully kind to my slave, I do have my evil moments. And this caning was one of them. As you can see in the video I aim for the sides of my slave's bum and his thighs…… the places I know my strokes will give him the most pain - and hence give me the greatest pleasure. And speaking of pain: since the time I got a nasty blister on my finger from caning my slave, I always remember to wear gloves!


I love it when I see the red swollen marks form on his skin.
And to be honest it makes me SO wet!
Of course I was kind to my slave and allowed him to use his tongue and make me cum afterwards (earning him another 10 strokes!).
I'm really looking forward to settle the score for December: 470 strokes for my slave!
In the photo above you can see what he looked like 20 minutes after receiving 350 strokes - imagine how he will look after 470 strokes!!
As you may notice in the video, my slave from time to time suggests, that I am not counting right. He may have become very skilled at doing his daily tasks without making mistakes. But he is a cheeky little bastard… if you have any suggestions on how I can teach him some manners please feel free to let me know!
Enough for now. I'll let the video speak for itself.
Enjoy the video and watch the full version on my
LoverFans
:-)
Miss M.


Don't forget to follow us:


Clips4Sale
LoverFans
Pornhub
Twitter

Tumblr

Instagram